SAT Private Tutoring in Prague (Czech Republic)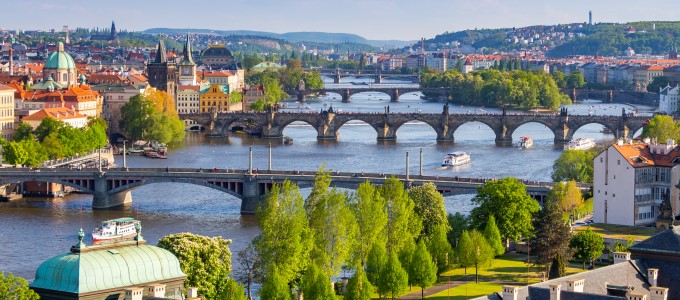 Prague students interested in rigorous and effective SAT prep should choose Manhattan Review, the area's most reliable SAT prep company. Among the available SAT learning options are customized private SAT tutoring, on-site SAT classes, online SAT classroom instruction, and SAT practice tests. Our individual tutoring plans are created to accommodate the specific learning needs of each client. Our tutors assess student academic background, preferred learning style, chosen colleges, and other characteristics to design SAT teaching that maximizes learning. Students who prefer group instruction can choose either our on-site prep courses (which meet at practical Prague locations) or our online prep courses (which deliver course content via cutting-edge educational technology). Our SAT practice tests provide optimal assessment value, helping both students and teachers address areas of weakness, develop study strategies, and build testing skills. Manhattan Review has been a leading international test prep company since 1999, and we have tens of thousands of successful learning outcomes to our credit. Find out more about our SAT services for Prague students by sending us an email, giving us a call, or contacting us online.
Manhattan Review's SAT instruction has helped a large number of students get accepted to elite postsecondary institutions such as Harvard, Yale, Princeton, Stanford, the Massachusetts Institute of Technology, the University of Chicago, Brown, the University of California-Berkeley, the University of Pennsylvania, Georgetown, Columbia, Johns Hopkins, Carnegie Mellon, the University of Michigan, the University of California-Los Angeles, and the University of Virginia. Selective schools have high SAT standards, and acceptance is much more likely for applicants with strong sectional and composite SAT scores. The average SAT scores of students accepted to UC Berkeley, which has an admit rate of about 17%, are approximately 690 critical reading, 720 math, and 710 writing (according to the College Board, these scores are equivalent to a 2016 SAT composite score of 1480, with 730 Evidence-Based Reading and Writing and 750 Math). At Stanford University, about 95% of the class received SAT sectional scores of 600 or higher, with approximately 75% at 700 or above on each section.
Manhattan Review students have also become successful in the job market. Many of our former SAT clients have accepted jobs with companies on the Fortune 500 list, including Dow Chemical, New York Life Insurance, Archer Daniels Midland, Twenty-First Century Fox, World Fuel Services, Walgreens Boots Alliance, Wells Fargo, Bank of America, and JP Morgan Chase. Our past Prague test prep students have also been hired by some of the top local firms, such as UniCredit Bank Czech Republic and Slovakia, Telekom Austria Czech Republic, Supraphone Music Publishing, O2 Czech Republic, Avast Software, Czech National Bank, Skylink, and Metrostav. An elite education leads to higher lifetime earnings and greater opportunities for career advancement. Furthermore, technological advances are likely to render lower skilled occupations obsolete. Make an investment in your future with Manhattan Review's SAT prep courses, SAT private tutoring, and SAT practice tests in Prague.
SAT Private Tutoring
Hours package 12 to 48 hours, Personalized 1-on-1 Tutoring, In Person or Live Online
SAT Private Course
12 hours in total, Personalized 1-on-1 Course, In Person or Live Online

He was able to break down difficult material. I was able to destruct and master the basic things I would need to get a good score on the SAT.
- Sade Catlyn (This student took our SAT preparation course)
Prague
Primary Course Venue:

Prague Marriott Hotel
V Celnici 8
110 00 Praha 1, Czech Republic

NOTE: We do NOT typically have staff at the venue, so email us before visiting the venue.
Meet a Prague SAT Tutor: Jackie C.
Jackie C. graduated summa cum laude from the University of California-Los Angeles with a bachelor's degree in sociology. She then completed her master's degree in sociology at California State University. She taught her first SAT prep courses in 2007, and was hired to work out of Manhattan Review's Los Angeles office in 2010. She has been a member of our Prague team of SAT educators for the past two years.
Jackie is highly experienced at teaching SAT prep to non-native English speakers. "Working as an SAT instructor in Los Angeles, I frequently taught international students from many different countries," she says. "My diverse group of students in L.A. prepared me to teach SAT prep overseas, and I just love teaching in Prague." In addition to her SAT prep responsibilities, Jackie is also an editorial assistant for an academic journal. Her hobbies include camping, fishing, and a variety of other outdoor activities.
Our Books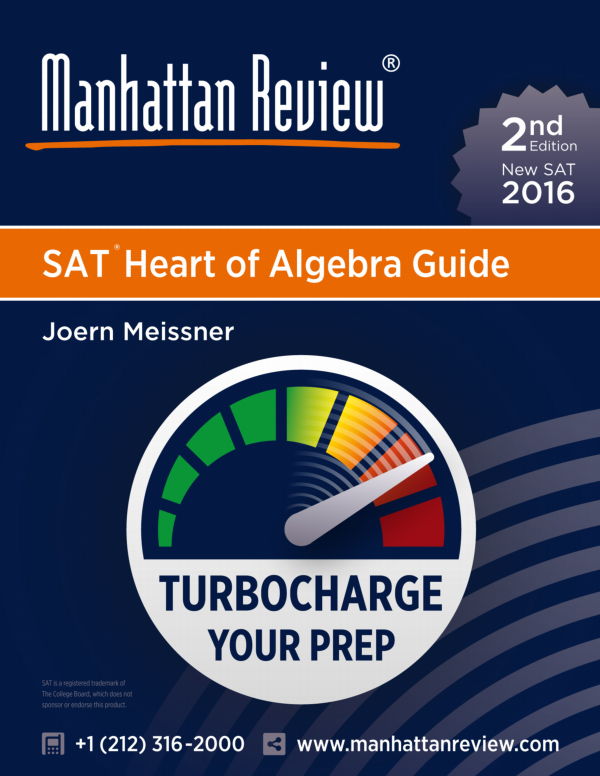 As Seen In